Reefer Unit 24 hr Remote Monitoring and Global Tracking
Protect loads by ensuring optimal temperatures are maintained during transport.
Increase utilization and reduce operational costs, the risk of cargo loss and asset damage.
Reduce claims with immediate reporting of alarm data for rapid response and repair.
Track all your assets – reefers, gensets, chassis and dry containers – with a single solution.
Minimize pre-trip inspection costs and time; expedite asset turns at port.
Reduce costs of monitoring services, infrastructure, and 3rd party inspections.
Help build loyalty by simply and easily providing customers access to customized data.
Enable trip-based or temporary monitoring when permanent installations aren't an option.
Ensure customer and regulatory compliance by capturing live data for food traceability.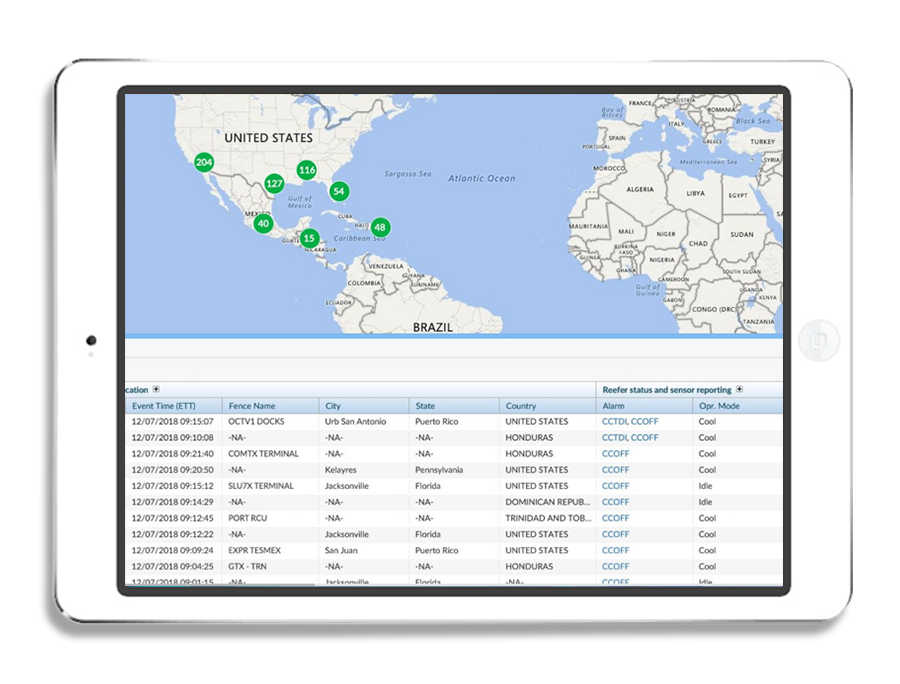 Our 24hr remote monitoring module can instantly notify you the minute your reefer encounters any changes in temperature, humidity, or loss of power.